ONLINE DOUBLE BASS LESSONS
Welcome to StudyBass.Live! I am Zsolt Fejérvári. Let's make some great music together!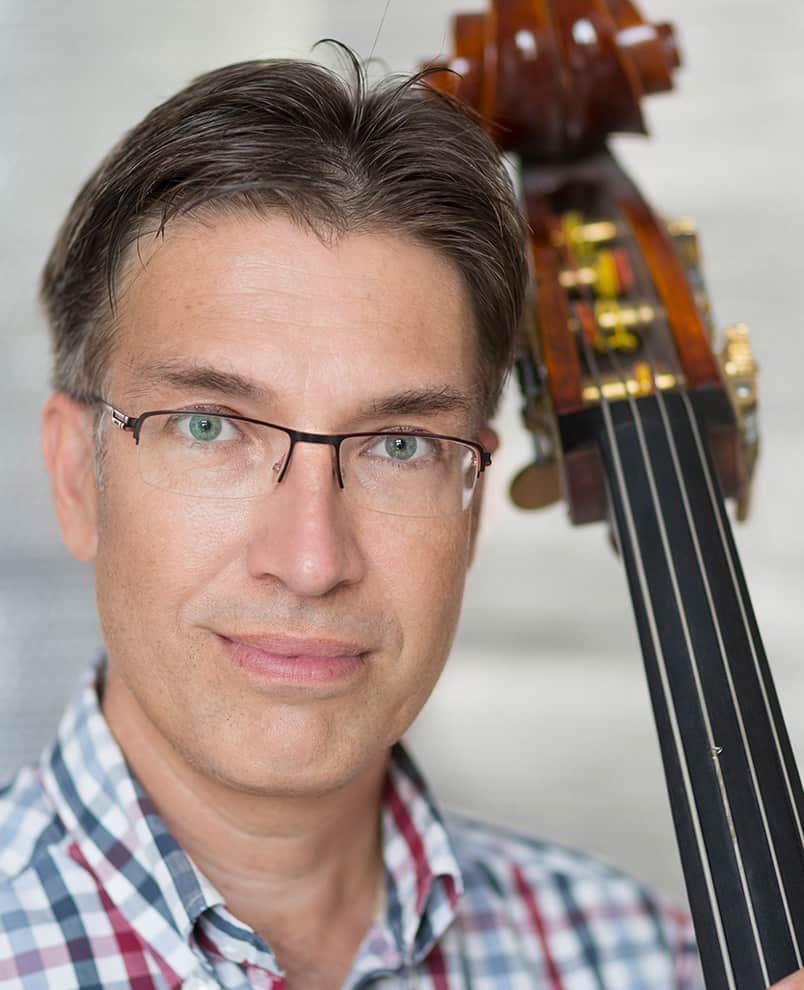 ALLOW ME TO
INTRODUCE MYSELF
My name is Zsolt Fejérvári, Principal Double Bass of the renowned Budapest Festival Orchestra, and Senior Lecturer of the Liszt Academy of Music, Budapest.

With the quality, speed and bandwith of today's internet connections you don't need to travel thousands of kilometres to participate at a short master class, or get some professional help before your next audition or exam.

As winner of the 2nd Prize of the 1996 "Giovanni Bottesini" International Double Bass Competition I can effectively help you to prepare to your next competition, and share the psychological aspects of the challenging world of the stage with you as well the way how to bring your own musical message even more convincing to your public or the board members. You can really trust me: every of my students coming from my Liszt Academy double bass class has already won an orchestra position in the finest orchestras.

STUDY DOUBLE BASS WITH
ZSOLT FEJÉRVÁRI!
ONLINE LESSONS
I offer online bass lessons and courses. You can start today taking your first lesson!

What Do You Need To Study With Me?

First you need your double bass and bow and some musical talent :) As hardware you just need a laptop or computer with a camera and a loudspeaker and an internet connection with a bandwith possibly not under average.

I teach with the popular software Skype, which offers the best video and audio quality. To study with me you need to install Skype. Besides English I teach in German and in French as well.

HOW TO START?

Register online
, and you get the first lesson half price! Long-term work is also an affordable investment to your professional future with lessons starting from 60 EUR!
Pay 4 lessons and get a free bonus lesson!


Transactions are easy via PayPal, and are fully legal (reported to the Tax Office).
NEED MORE INFORMATION?
Check out my Youtube Channel or go to my website to get more information about my work. You can easily register online to the classes with the form below.
If you have any questions about my online class, feel free to mail me:
fejervarizsolt@yahoo.com